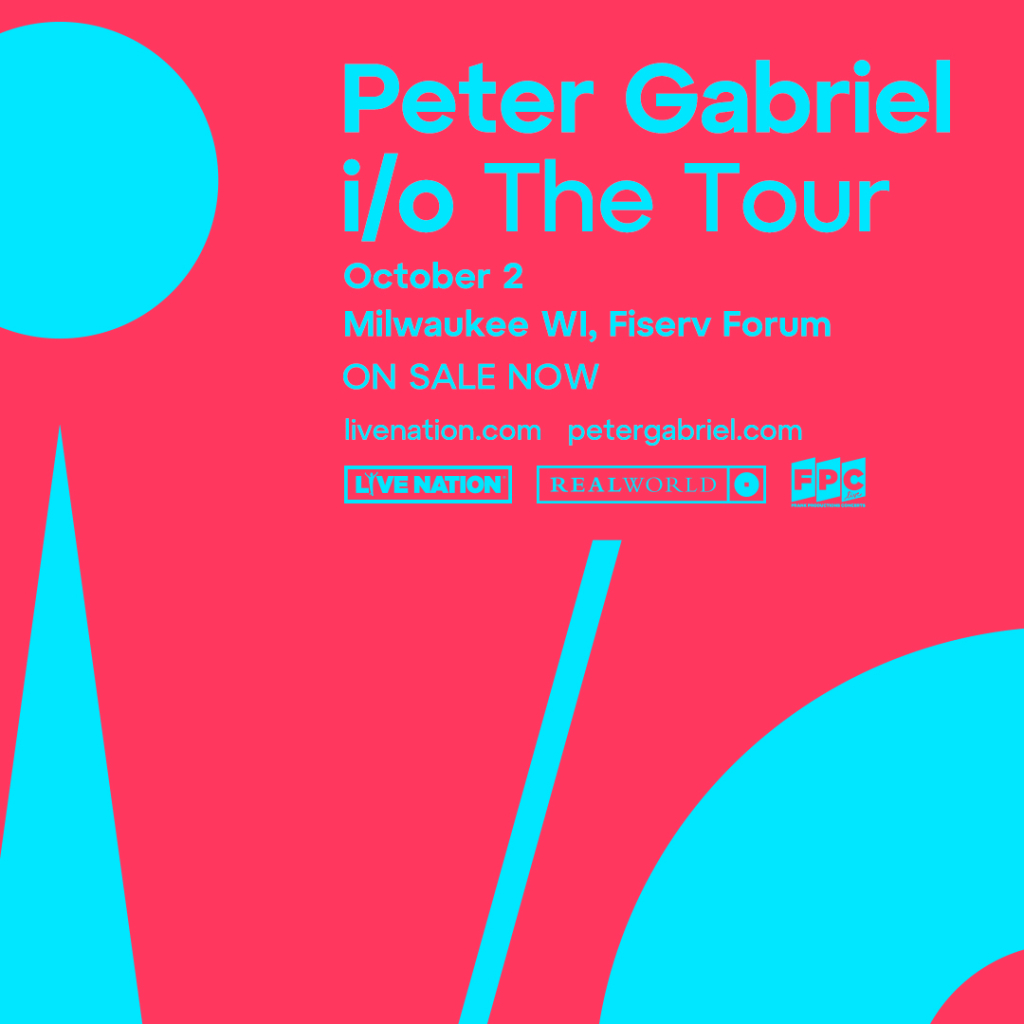 SHOW INFO:
Peter Gabriel
i/o The Tour
October 2, 2023 | Fiserv Forum
TIMELINE:
Local Presale: Thur. March 23 (10am-6pm CT) (code: INYOUREYES)
Public on sale: Fri. March 24 (10:00am CT)

The concert will feature songs from his upcoming album, + fan favorites
The band will include the classic lineup: Tony Levin, Manu Katche, David Rhodes
Peter Gabriel is releasing a new album in 2023. It will be his first album of new songs in 20 years. The first single 'Panopticon' was released on Jan 6th, followed by the release of 'The Court' on Feb 5th. There will be subsequent singles released monthly concurrent with the full moon and a remix of same on the new moon each month.