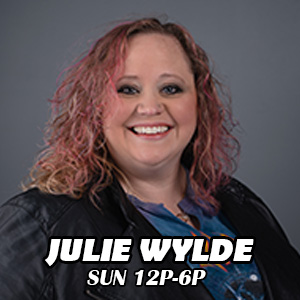 Julie Wylde is 103.9% Wisconsin!
She was born and raised here and loves the cold weather – she says it helps support her secret theory on how to look younger than she really is. Add to that her love of a great bar burger and cheese curds, especially from the small-town bars – can't get much more Wisconsin than that!
Besides playing these artists on the radio, Julie loves to sing their songs karaoke-style and belts out some Pat Benatar, Joan Jett, Lita Ford, ABBA, and Meatloaf when she gets the chance.
Biggest surprise about Julie? She's a former arm wrestler in possession of 5 trophies and she's a racecar driver with a 1st Place trophy for drag racing at WIR to prove it.
Catch Julie on Classic Hits 103-9 WVBO every Sunday from Noon to 6pm!