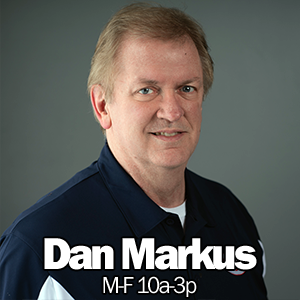 Dan's a Wisconsin native (born and raised in Lancaster), but lived in Phoenix, AZ for two years, in High School.  He graduated from Lake Geneva Badger High School, where he was a member of both the school band (instrument:  trombone) and the basketball team (position:  bench).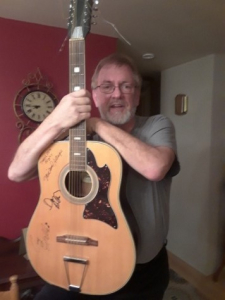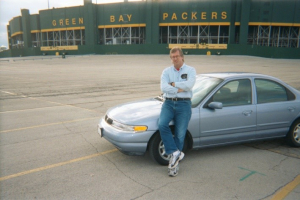 His first job was a bit of a fantasy – he was as a busboy at the Playboy Club-Hotel in Lake Geneva, soon promoted to "Room Captain" (the youngest in the entire Playboy chain at that time).  While there, he ran spotlight in the showroom for many of the stars that appeared there; Tony Bennett (class guy), Phyllis Diller (class lady), Bette Midler (super-talented), Ann-Margaret (surprisingly approachable), Sonny and Cher (wow!), Jerry Van Dyke (Dan laughed so hard the spotlight was shaking, and the audience noticed) and many more.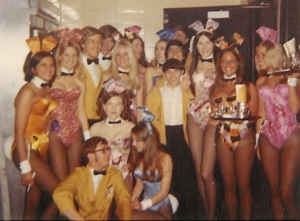 (Dan at the Playboy Club in Lake Geneva chatting with Bunny Barbi)
Dan has deep Wisconsin radio roots in the Fox Cities and his 14 years in Milwaukee in both radio and television – he's won multiple awards from the Wisconsin Broadcasters Association.
Dan married his wife Viki in 2005 and still has his fun hobbies – he taught himself to ride a unicycle and has bungee jumped – twice!